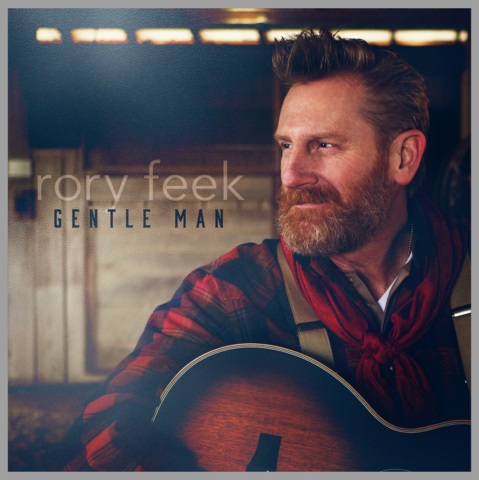 What's Important to You, Dad?
Happy Father's Day, Sons!
Last night, I paid a visit to Homestead Hall for another Rory Feek concert. This one was special. It was a celebration of the release of "Gentle Man," his first album since losing his wife, Joey, to cancer. Rory shared his excitement in a blog post, "gentle man." I can honestly say that this album is one of the most timely, relevant, & meaningful albums I've ever heard, and I completely understand why he wants us to hear it.
On this day that honors fathers, I want to encourage each of you to be a gentle man. There is a passage of scripture that comes to mind when I think about what a gentle man should look like. In Paul's letter to the Ephesians, he wrote, "Therefore I, the prisoner of the Lord, urge you to walk in a manner worthy of the calling with which you have been called, with all humility and gentleness, with patience, bearing with one another in love, being diligent to keep the unity of the Spirit in the bond of peace." (Ephesians 4:1-3)
Did you notice all of the ways that we are to walk?
Walk worthy of God's calling
Walk with humility
Walk with gentleness
Walk with patience
Walk with love
Walk with unity
Walk with peace
Now, that's the walk of a gentle man!
Paul added, "Let no unwholesome word come out of your mouth, but if there is any good word for edification according to the need of the moment, say that, so that it will give grace to those who hear. Be kind to one another, compassionate, forgiving each other, just as God in Christ also has forgiven you." (Ephesians 4:29,32)
Sandwiched in between these two passages, Paul encouraged the Ephesians to become like Christ by speaking the truth in love. Do you want to be a Godly Dad? Then, speak the truth in love! Structure the discipline of your children in a way that they know, without a doubt, that you love them with all of your heart. Remember, your actions speak louder than your words, so make sure that your walk confirms your talk.
You three are very important to me, and I love you very much!
Dad
Check it out, "Gentleman," by Rory Feek:
---
Rory continues to process the loss of Joey by sharing his story, past & present, in a beautiful documentary movie and on his YouTube channel. And, he continues to endear & influence their loyal fans with videos like the following.
What's Important to You?
by Rory Feek
In FLOG 24, Rory explains what's important to him.
Family
Home
Faith
Hope
Children
Farm
Story
Quotables from FLOG 24:
How do you spend your time?
Our actions have to line up with our beliefs.
Sometimes, I'm convicted, and that's a good thing.
I want to be aware of the things I can do better.
Takeaway from FLOG 24:
"Does the life that you're living, and the person that you are, reveal the things that are the most important to you? Or, do they show something different? What is important to you? Wait, don't tell me, show me instead; show all of us!"
What's a FLOG? I'll let Rory explain.
---
Check out the trailers for Rory's documentary movie, "To Joey, With Love."