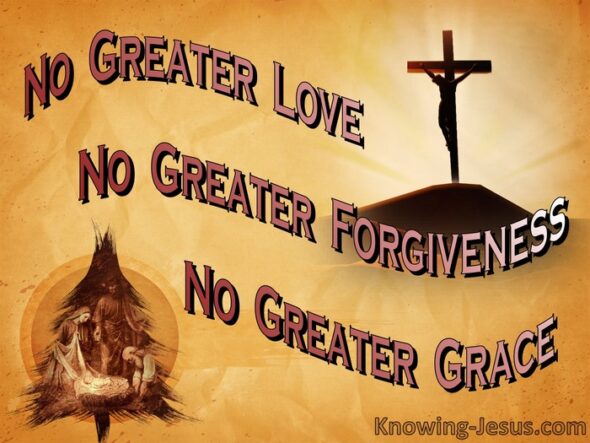 Merry Christmas, Kids!
The world will celebrate the birth of Jesus today, and I suspect that His words will be quoted numerous times. "For God so loved the world, that He gave His only Son, so that everyone who believes in Him will not perish, but have eternal life." (John 3:16) Truly, there is no greater grace than God's amazing grace, by which we receive the gift of salvation.
However, do you know what John said just 20 verses later? He quoted John the Baptist, "The one who believes in the Son has eternal life; but the one who does not obey the Son will not see life, but the wrath of God remains on him." (John 3:36) How many times will you hear John's God-inspired words quoted? It's not a popular idea, and quite frankly, there are many who simply don't believe what John the Baptist said. They believe that freedom from sin is freedom to sin, and that is just not true.
A thorough study of the scriptures reveals that God's gift is forfeitable, because of sin leading to death (i.e., the unpardonable, or unforgivable, sin). Max Dawson, an evangelist of the church on Dowlen Road in Beaumont, TX, preached on this very subject. He is much more eloquent than I, so that's enough from me, except to list a few of Max's points, as follows:
All unrighteousness (i.e., lawlessness – to disobey God's commandments), before & after becoming a Christian, is sin
Forgiveness is conditional; confession & repentance (i.e., the change of behavior from disobedient to obedient) are required
When a Christian's sin is not forgiven, it's ALWAYS because of a serious heart problem
It is because I love you all so very much, and because the subject matter involves decisions that have eternal consequences, that I felt it necessary to post this journal entry, the most important one I've ever posted. I referenced a passage of scripture in my last journal entry, "Thankful to Know God," which commands Christians to increase in "the true knowledge of our Lord Jesus Christ." So, please, do just that and take time to listen to this Bible study.
Have a great day!
Dad
Thanks, Max, for "tackling tough texts," like 1 John 5:14-17. Check it out, "Sin Leading to Death," by Max Dawson:
Do you want to learn more about what John meant when he said, "… if we walk in the Light … the blood of Jesus His Son cleanses us from all sin …" (1 John 1:5-10)? Then, check it out, "The Truth About … Staying Saved," a Bible study by Don Blackwell:
And, listen to these words from the prophet, Isaiah (Isaiah 55:6-11):
Seek the Lord while He may be found; call upon Him while He is near. Let the wicked abandon his way, and the unrighteous person his thoughts; and let him return to the Lord, and He will have compassion on him, and to our God, for He will abundantly pardon.
"For My thoughts are not your thoughts, nor are your ways My ways," declares the Lord. "For as the heavens are higher than the earth, so are My ways higher than your ways and My thoughts than your thoughts.
For as the rain and the snow come down from heaven, and do not return there without watering the earth and making it produce and sprout, and providing seed to the sower and bread to the eater; so will My word be which goes out of My mouth; it will not return to Me empty, without accomplishing what I desire, and without succeeding in the purpose for which I sent it."
This classic hymn encourages us to acknowledge this truth. Check it out, "Trust and Obey":