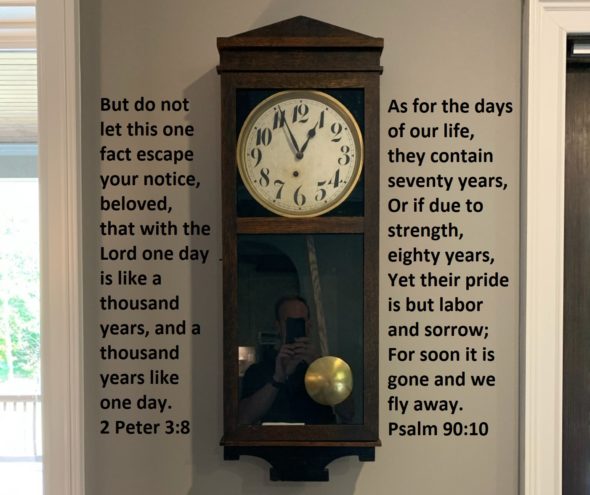 Happy New Year, Kids!
That's right, let's be LAL this year, and that is learning, alert, & loyal.
It would be good to be LOL too (laughing out loud or lots of love).
Peter concludes his second letter by saying, "You therefore, beloved, knowing this beforehand, be on your guard so that you are not carried away by the error of unprincipled men and fall from your own steadfastness, but grow in the grace and knowledge of our Lord and Savior Jesus Christ. To Him be the glory, both now and to the day of eternity. Amen." 2 Peter 3:17-18
In other words, let's resolve to be LAL:
Learning … grow in knowledge
Alert … on your guard
Loyal … steadfastness
In this chapter of Peter's letter, he reminded the Christians of the coming Day of the Lord. He warned them that mockers would come saying, "Where is the promise of His coming? For ever since the fathers fell asleep, all continues just as it was from the beginning of creation." Peter addressed this issue by stating, "But do not let this one fact escape your notice, beloved, that with the Lord one day is like a thousand years, and a thousand years like one day. The Lord is not slow about His promise, as some count slowness, but is patient toward you, not wishing for any to perish but for all to come to repentance." 2 Peter 3:3-4,8-9
As each new year becomes an old year, it's tempting to listen to the voice of the mockers and become complacent with our Christian walk by rationalizing in our mind that there is plenty of time to get back on track. I'm grateful that the Lord is patient toward us, but we must remember that, while a day is like a thousand years to God, the Bible tells us, "As for the days of our life, they contain seventy years, or if due to strength, eighty years, yet their pride is but labor and sorrow; for soon it is gone and we fly away." Psalm 90:10
So, let's allow Peter to remind us too of the coming Day of the Lord. Let's be LAL this year, and always! And, I suspect that there are those we know who are procrastinating about making the decision to obey the gospel and follow Jesus. Let's share Peter's words and remind them too.
Have a great day!
Dad
Check out these beloved hymns.
"Careless Soul" (heed the warning for your life will soon be gone):
"I'll Fly Away" (some glad morning when this life is o'er):
As we begin this new year, 2020, I want to share a song inspired by another old Irish blessing. Check it out, "May the Road Rise," by Nathan Carter with The High Kings:
May the Road Rise
Like the waves of the ocean crashing on the Cliffs of Moher
The western winds a-blowing all along the Galway shore
From a high Walls of Derry to the rolling hills of Kerry
All across this Irish homeland, there's a welcome at the door
CHORUS
May the road rise to meet you, a smile always greet you
May a friendship be always true and strong
As the sun sets in the west, I wish you all the best
Please God, we'll meet again before too long
Oh, the troubles of our world, we leave them at the door
We raise a glass to friends who've passed, remembering them once more
May the luck of the Irish be with you every day
Who knows what tomorrow brings, let's live for today
[CHORUS]
[CHORUS]
[CHORUS]