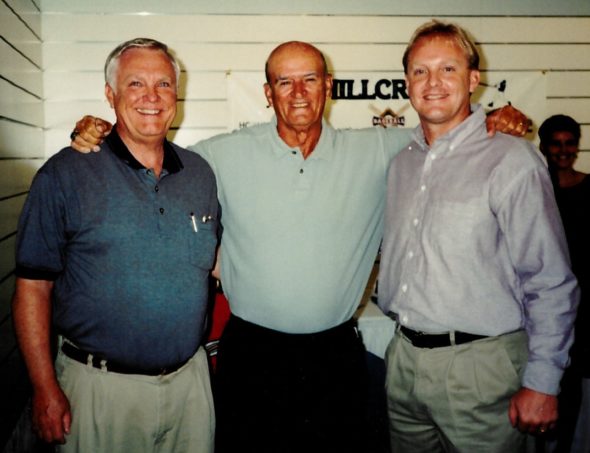 He Taught Me the 4 Ps (+1)
Happy Easter, Kids!
This picture of Pa & I with Coach Dick Birmingham was taken at the 20-year reunion of our 1979 two-time state champion baseball team. We gathered together again 15 years later at the Missouri Sports Hall of Fame, and no, I wasn't inducted into the Hall of Fame.
Rather, it was the entire Hillcrest High School baseball program that was inducted, and I was just one player on one of the many extraordinary teams that Hillcrest has fielded over the years. Coach "B" is credited with much of that success, and the credit is well deserved. I will always remember the 4 Ps that he taught his players:
Practice
Prevents
Poor
Performance
The 4 Ps were nothing new, but if asked about the secret of his success, I am convinced his answer would be, "It's because of the 5th P, Perfect."
Perfect
Practice
Prevents
Poor
Performance
It was the 4 Ps (+1), "Perfect," that communicated Coach B's expectations to every young man who aspired to suit up for him. We worked long and hard toward the goal of perfection, and we enjoyed a huge amount of success on the diamond as a result.
So, why do I tell this story on Easter Sunday? It's because I want to teach you the 4 Rs that I hope you will always remember:
Redemption
Ransom
Reconciliation
Resurrection
The 4 Rs should be foremost in our thoughts while we observe the Lord's Supper in memory of His death on the cross. And, what about our response? It should be the 5th R, Repentance.
Redemption (Ephesians 1:7)
Ransom (Mark 10:45)
Reconciliation (Romans 5:6-11)
Resurrection (1 Corinthians 15:20-26)
Repentance (Mark 8:34)
It is the 4 Rs (+1), "Repentance," that communicates God's love for us in sending His Son, Jesus, to pay the price for our sin, and our love for God in turning away from our sin and following Jesus. We remember His sacrifice, not only on Easter Sunday, but every Sunday. And, don't forget, perfect practice prevents poor performance. So, let's work long and hard toward the goal of a perfect love that casts out fear, and we will enjoy a home in Heaven as a result.
I love you!
Dad
Here are some great songs about our redemption in Christ and our response.
Check it out, "Power to Redeem," by Lauren Daigle:
Check it out, "For the Cause," by Keith & Kristyn Getty: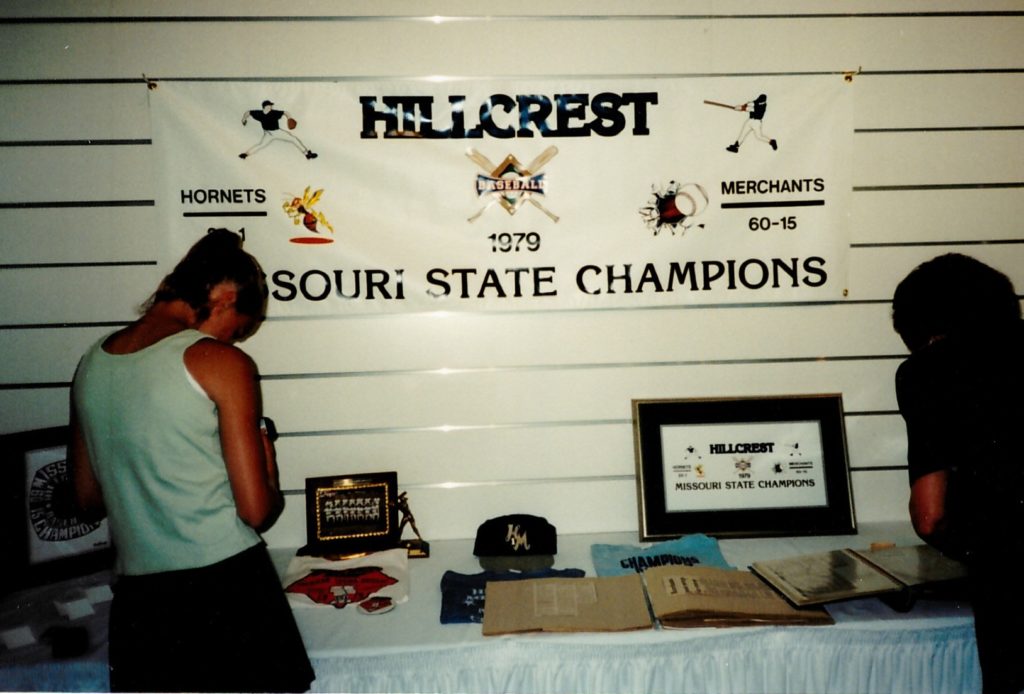 We played a total of 100 games in 1979, 25 in the spring & 75 in the summer, and we finished with a record of 84-16. I love these guys!