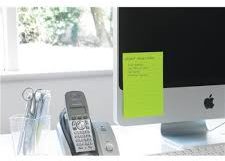 Things That Made My Dad Cry
Hello, Kids.
When Pa passed away, we found a yellow note stuck to his computer monitor. Uncle Monty mentioned the note at the funeral service. He said, "Here are the things that were listed on it, genuine applause, baseball, children singing, the Star Spangled Banner, USA, and the song, 'City of New Orleans.'
The note didn't have a heading, but when you put all those things together, it was easy to deduce that these were the things that made him cry, that produced his strongest emotions."
No doubt that these are the lyrics from the song, "City of New Orleans," that prompted the flow of tears from Pa's eyes, as he remembered those "train rides with Dad."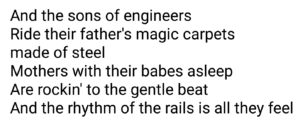 You see, his Dad, my Grandpa Joseph (your Great Grandpa), was a locomotive engineer for the Kansas City Southern Railroad. I used to say, "My Grandpa is a "train driver." That was his life – he and Grandma lived off his railroad pension when he retired.
I miss them all.
Check out the video.
Have a great day!
Dad